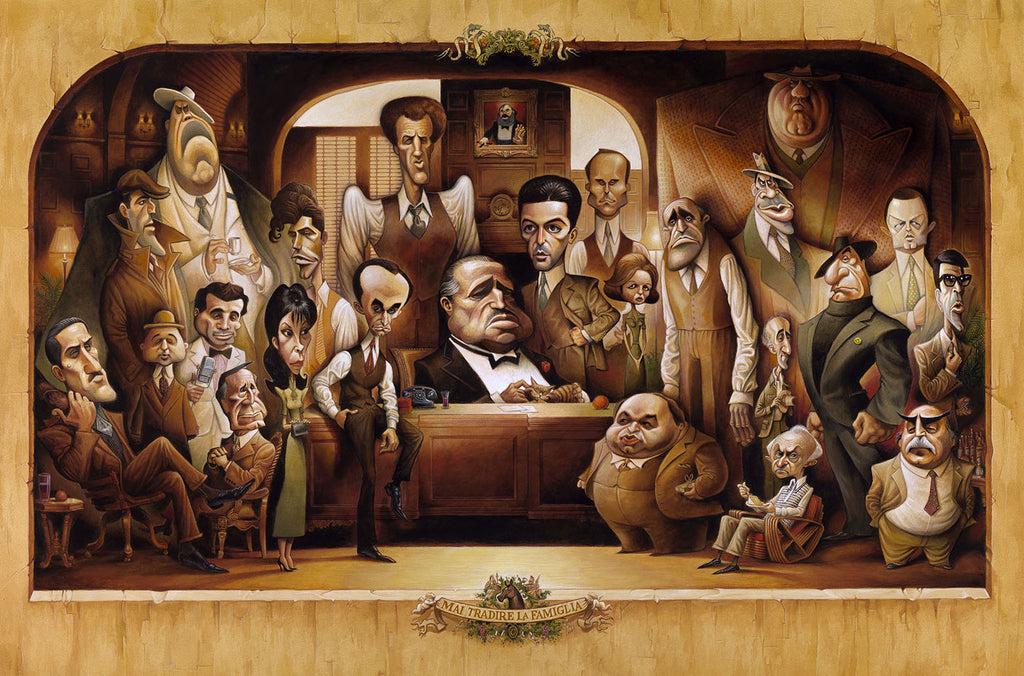 David O'Keefe
Godfather II
This original painting is David O'Keefe's amazing characterization of the acclaimed Godfather I & II films. 
Set in the Corleone conference room, the entire cast from both films is accomplished and not a character is forgotten.
With the title "Never Betray the Family" scrolled below the scene in Italian, both loyal and non-loyal members share the ominous expression of working with the family.
Fredo's tie is branded with a dagger, the age old symbol of betrayal.
As such, numerous iconographies and symbolisms are embedded within the painting.
Most notably, Don Vito is depicted three times: as the infamous Don, as a young gangster and as a young boy new to New York.
This is an offer you can't refuse.